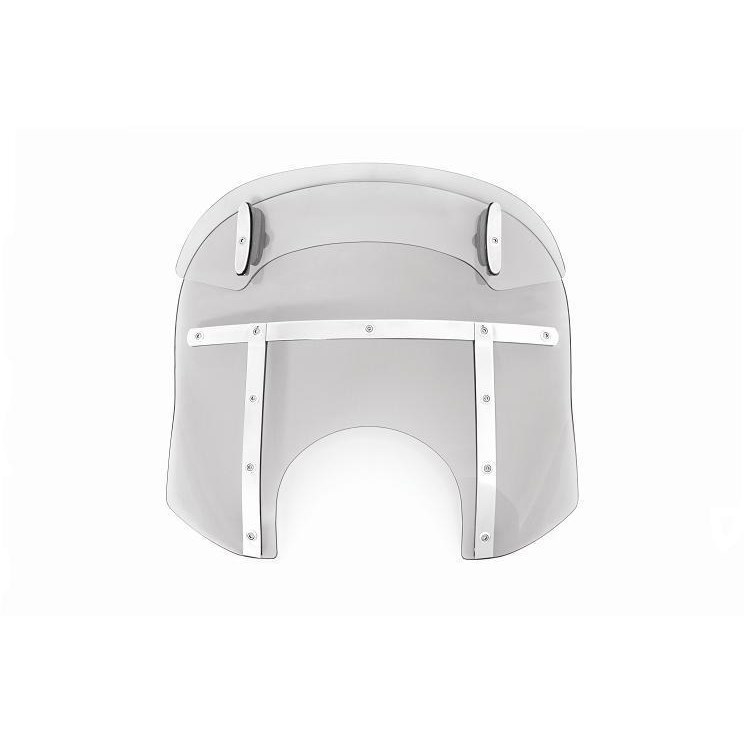 15-18in. Drop Top Memphis Fats Windshield
2001 Victory V92C Deluxe
Product Description
A revolutionary concept, the windshield is out of your sight, but the air goes over your head, no buffeting
Fine tunable toolless adjustable height with a range of 1 1/4in.
Height can be adjusted to find the sweet spot of optimal wind protection and comfort in varying conditions or weather, and have the option to Drop Top around town
3 adjustable heights to choose from; 13-16in, 16-19in. and 19-22in.
Windshield straps are available in polished stainless steel with CNC-machined billet aluminum fittings and stainless steel socket-head screws or the Night Shades black version which is a gradient black windshield with black E-coated stainless steel straps, fittings and hardware for a blackon-black sinister look
Engineered using CFD (Computational Fluid Dynamics) software
Contoured concave Venturi Wing boosts the air flow up additional 3in. (a shorter shield preforms like a taller shield), through the full range of adjustment
No-Tool detachable Trigger-Lock mounting kits must be ordered separately; available in polished or Night Shades black
Made in the USA